Pattern and Decoration Movement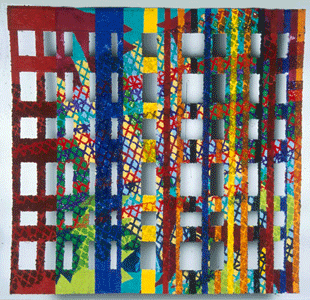 ...works that consist essentially of complex and generally brightly coloured patterns (abstract, figurative, or a mixture of both). The movement was one aspect of the reaction against the stark impersonality of Minimal art (see POST-MINIMALISM) and also represented a defence of the idea that decorative art is a humanizing influence and should not be regarded as inferior to 'fine' art.
MTA Arts for Transit – Robert Kushner: Download a free podcast to learn more about 4 Seasons Seasoned, Robert Kushner's glass mosaic artwork located on the mezzanine walls of 77th Street station.