Photoshop Tips
:
September 2009
How to Remove Mega
Moiré
: What is moiré, and how do you prevent or remove it?
[[PDF document]] By Jane Conner-ziser
Moiré is a repetitive pattern of wavy lines or circles that occasionally appear on objects in digital captures. It occurs when fibers or fine parallel details in an object match the pattern of the imaging chip in the camera.
Moire pattern
from dotpattern - the digital museum of collecting (via © DisplayMate Technologies)
dot patterns gLog image library 4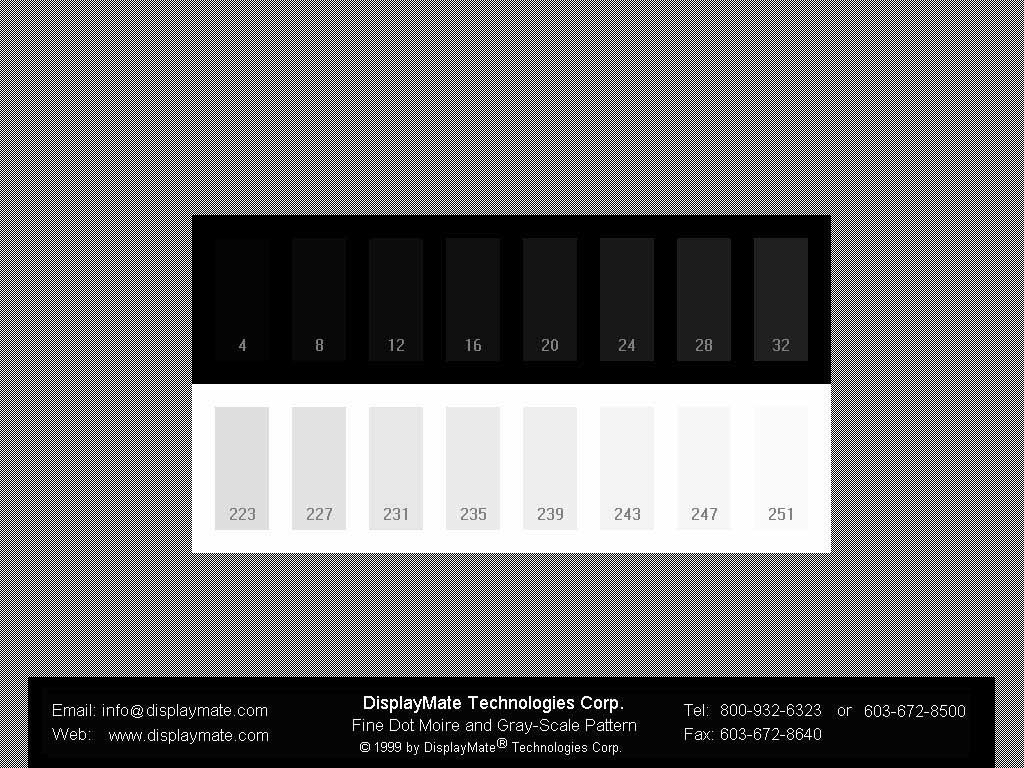 Related articles