Artwork from Susan Noyes with a vast array of utility razor blades in several variations. There's nothing like the use of
multiples
to make art of out everyday objects. The original article has numerous examples for your visual pleasure.
Simple Razor Blades Form Mesmerizing Patterns - My Modern Metropolis
: "Susan Noyes"
Perforations in paper have always been interesting, though there's less examples of them in the 21st century. Cereal boxes, computer printouts from big business and junk mail use perforations to make it easier to get at the product. Stationery from the 1930s–1970s had creative ways of using perforations to open personal letters and tearing-away return mail responses. and was very creative in the ways that made use of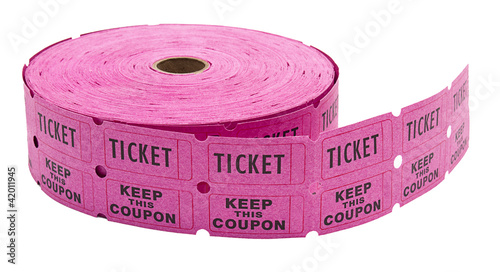 These old-school movie theater tickets have a shape that reminds me of the straight razors you can get at the hardware store. Both would make nice props for a collage of multiples.
Movie Ticket Collage (Photo credit:
maisa_nyc
)
English: Hungarian razor blades - 1950's year - socialism period (Photo credit:
Wikipedia
)
English: Gillette double-edged safety razor series Français : Gillette à double-tranchant rasoir de sûreté séries (Photo credit:
Wikipedia
)